Intro
CyberAir 3PRO CW

Progress for energy efficient closed-circuit air conditioning

CyberAir 3PRO CW is the result of consistent further development of our thoroughly successful CyberAir 3 series. With our CyberAir 3PRO CW units, STULZ is introducing a new series of units offering maximum potential savings. The units control the climate in the data center with the utmost precision, reliability and energy efficiency.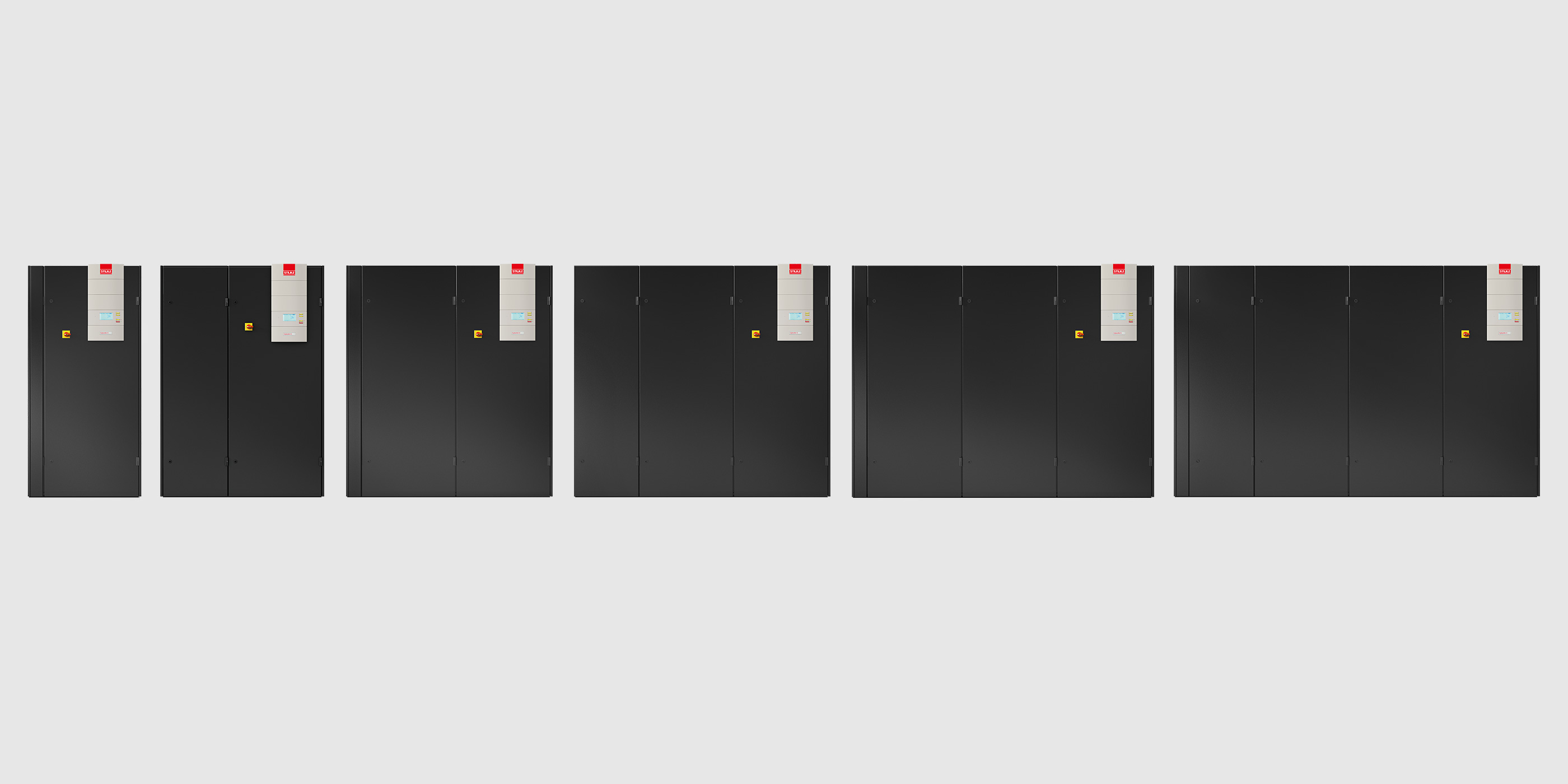 The CyberAir 3PRO CW units are optimized for energy efficiency, low fan power consumption and "modern" high air and water temperatures. The six sizes vary in width from 950 to 3,350 mm.
Solutions for the CyberAir 3PRO CW
Room cooling

Medium-sized and large Data Centers

High-density

Direct Free Cooling

Indirect Free Cooling

Equipment rooms

For use in the IT sector, medicine/hospitals
Benefits
Benefits
Leads the field in efficient air conduction

Leads the field in cooling capacity with maximum efficiency

Increases cooling capacity per footprint

Optimized heat exchangers for high air and water temperatures to extend Free Cooling times. Can be quickly adapted to all required air and water temperatures

Designed for continuous, no-downtime operation over many years

Cools precisely, quietly and exceptionally economically
Flexibility thanks to variable air conduction
The CyberAir 3PRO CW is available in upflow, downflow, raised floor and high versions.
Upflow

Downflow

Raised floor

High floor
Features
Features
EC fans: Quiet running, long life, maintenance-free

Filter control manager

All parts requiring maintenance can be accessed from the front

Compact dimensions

Optimized filter and heat exchanger surfaces

Optimized air and water-side pressure drops

CW standby manager including shutdown of units if a defined heat load is exceeded

Filter class F5

2-way control valve as standard

Refrigeration systems for upflow, downflow, raised floor and high floor operation, six sizes, standard and low-energy versions
Controller
Downloads
Downloads
STULZ CyberAir 3PRO CW Flyer


CyberAir 3PRO CW


File: STULZ_CyberAir_3PRO_CW_Flyer_0615_en_print.pdf

Type: Adobe PDF

Size: 2,65 MB

Language: English

Date: 2015-06-01

download
STULZ Services
Contact